We Provide Professional Services
YOU WANT  TO ET A FREE ESTIMATE ?
CALL US TO  (914) 920-1196
Fill out the form below to be contacted.
Handyman Services
Baluster Installation
Baseboard Molding Installation
Bathtub Installation
Bathtub Liner Installation
Bathtub Refinishing
Blinds Installation
Brick or Stone Driveway Repair
Cabinet Installation
More…
Painting Services
Decorative Painting
Drywall Installation
Drywall Repair
Exterior Painting
Interior Painting
Interior Plastering
Interior  Painting – 1-2 Rooms
Painting and Sealing
Painting Preparation
Painting Preparation
More…
Electrical Repair
Baluster Installation
Accent Lighting Installation
Electrical
Electrical Fixtures
Electrical Repair
Electrical Systems Wiring
Interior Lighting Installation
Landscape Lighting
Light Switch Installation
Light Switch Replacement
Lighting Replacement
More…
Gutter Cleaning
Gutter & Downspout Repair
Gutter and Downspout Installation
Gutter Cover Installation
Gutters and Downspouts
Rain Barrel Installation
More…
Plumber Repair
Drain Cleaning
Drain Unclogging
Faucet Installation
Faucet Repair
Plumbing Fixtures
Plumbing Fixtures Installation
More…
Power wash - pressure washer
ROOF CLEANING
HOUSE WASHING
DECK WASHING
PATIO CLEANING
 SIDING
more
Tile and Stone
Grout Color Sealing
Stone Flooring Repair
Terrazzo Flooring Installation
Terrazzo Flooring Repair
Tile Flooring Installation
Tile Flooring Repair
Tile Installation
Tile Repair
Tiling and
more
Furniture Assembly
Furniture Assembly
Bed Frame Assembly
Grill Assembly
Basketball Hoop Assembly
Toy Assembly
Bookcase Assembly
Futon Assembly
Bike Assembly
Storage Rack Assembly
Entertainment Center Assembly
Deck Furniture Assembly
Desk Assembly
Table Assembly
Shelving Unit Assembly
more
Christmas Light
Design Consultation
COMPLETE INSTALLATION
PROACTIVE MAINTENANCE
TIMELY TAKEDOWN
More…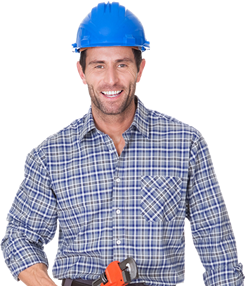 We Provide Professional Services
Every home owner has a list of renovation, home repair, or home improvement projects he or she needs done both interior and exterior. Sometimes that list can get quite long, too! The bathrooms that needs updating.
Want To Be A Piece Of Us?
We give a chance for people to work in the professional environment with challenges and values. Come with us!